To get to this screen click on the Notes Tab on the View Screen and Select The Email Archive Topic by double clicking on it.
Overview Of Email Archive
If you have Outlook 2003 or later, you can archive emails. If you have Outlook 2007 or later, you can also archive email attachments or embedded images.
Whether or not to archive attachments is a System Preference because archiving attachments is usually set up for the entire office. System preferences must be set up by the System Administrator. However, an individual's file archiving can be turned off on the User Preference Screen, Outlook Tab.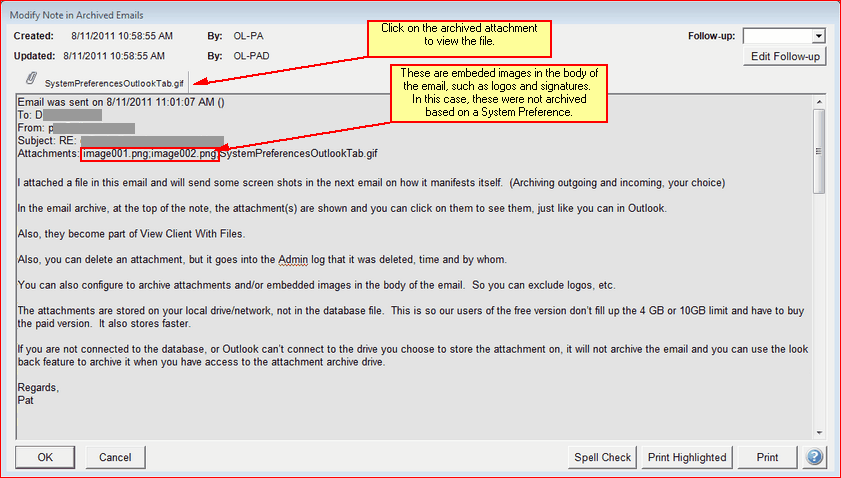 Viewing An Archived Email With Archived Attachment
Where Email Attachments Are Stored
Email attachments are stored in your Windows File System.
Archiving OLD Attachments
If you have emails that were already archived before the archive attachment feature was introduced, you can use the Look Back feature to ADD the attachment to the archived email note. More information is contained in Outlook Preferences Help.
See Also
| | |
| --- | --- |
| | You must have the Delete Files task rights, but if you do, you can delete an attachment from the View Client With Files Screen. |