Click on the Notifications Button on the Modify Calendar Events Screen or the Messenger Screen to see the Notification History
Notifications Overview
Users can be notified of calendar events or messages by Advisors Assistant. Our Notifications History is a great management tool that keeps track of who is notified, when they are notified and which screen provided the notice.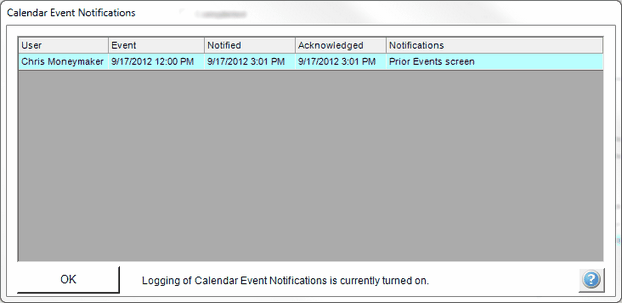 Notification Log
To see the log, just click on the Notifications Button

on either the message or the Calendar Event.
Setting Up Notification Logging
Notification Logging is set up on the Systems Preferences Screen. Just check the appropriate boxes on the screen.
Note: The Calendar Setup Screen also controls whether calendar events roll over when not completed. It's a good idea to set events to rollover.
See Also