Click on the Calendar Button in the Sidebar to the left of any View Screen. Then click on the word Month at the top of the Screen.
Overview
The Month View is designed to show you your open days and days that are under scheduled. Since not all events can be shown on the month's graphic, there are ways to show details.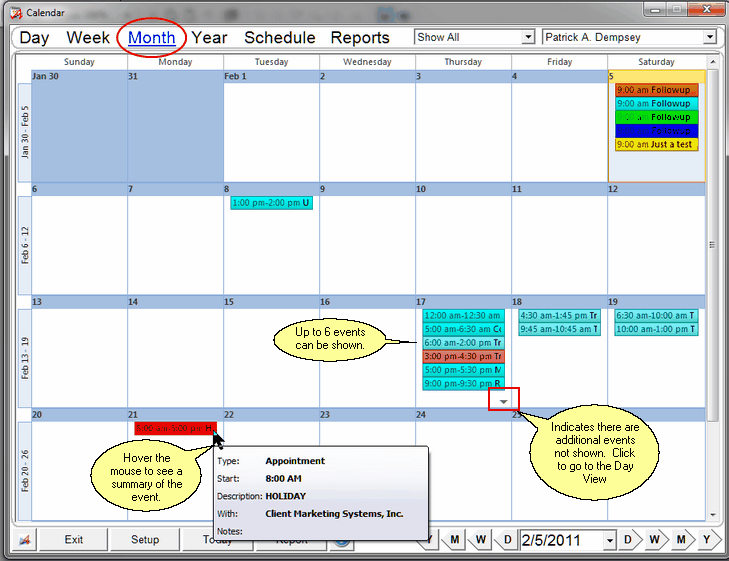 Calendar Month View
Showing More Detail On Month View
Here are the ways to show more detail:
1.Point to the event with the mouse without clicking. In about a second, details will pop up.
2.Double click on an event to see the event detail or edit the event.
3.Click on the small bug in the lower left corner of the day of the month to go to the day view where you can see more detail.
4.Use the Display Control to limit the display to just appointments, calls, tasks, etc.
5.Change to the Day View or Week View.
See Also
Setting Up Your Calendar Options
Completing Multiple Events At The Same Time
Transferring Multiple Events At The Same Time
Deleting Multiple Events At The Same Time